SWATNET also establishes a coordinated way to involve industrial partners as part of the doctoral training, giving students a unique opportunity to obtain related practical skills and valuable contacts:
ASRO is innovative partner designing and manufacturing electronic systems for various measurement and data handling purposes as a part of clients R&D activities for space and industrial applications. ASRO is a privately-owned company in Turku, Finland; founded in 1999. ASRO has a long experience from space segment projects, some staff members already having over 30-year career in particle instrumentation and developing reliable systems for demanding environments. Currently ASRO has 12 employees with proven skills and know-how in space technology, analog and digital electronics, embedded software, radiation detection, space debris observation and Solar-Terrestrial science. ASRO is participating in following space projects:
ALTIUS is ozone layer monitoring mission. ASRO responsible for delivering optical filter and its control electronics.
In MU-O project ASRO delivers radiation dosimeters for the new NASA's Artemis-1 mission.
LAGRANGE project is ESA's up-coming mission for space weather monitoring. ASRO is designing electronics for an X-ray instrument.
In MFM project ASRO is developing the smallest possible fluorescence microscope in ESA's technology program.
NEXT Ingegneria dei Sistemi S.p.A. is a strategic company at national level with a strong experience in the Defence, Space, and Cybersecurity markets. NEXT is a private Italian Company founded in 1999, and in 2018 joined Defence Tech Industrial Group, a totally Italian consortium. The company provides IT systems, services, and products in field of Information Technology for Aerospace, Defence, Transport, Telecommunications, Public Administration and Finances. NEXT is an engineering company qualified for conceiving, developing, and integrating complex systems with high level technological content and it is structured into four lines of business / strategic areas: Defence (Naval, Land, Aeronautic and Missiles), Space, Security Finance and Transportation, Leonardo ENAV and Fincantieri. Today NEXT employees about 200 people distributed among its Headquarter in Rome and other offices in Avezzano (L'Aquila), Napoli, La Spezia, Taranto and the Netherlands. In the Space, System Engineering Business Unit, employing currently about 40 workers, NEXT has developed over the years in the aerospace sector skills on ground and on-board software development, mission analysis and engineering, system engineering support, ground segment subsystems supply, ground segment system Engineering and AIV, satellite integration and testing, space system operations support, space applications, big data management and analytics. Aerospace expertise and know-how comes from previous experiences in EC and ESA R&D Projects, as well as extended tasks activities for Space stakeholder.
Instituto Pedro Nunes (IPN) is a private non-profit association, which mission is to promote innovation and technology transfer, establishing the link between the scientific and technological environment and businesses. Created as an initiative of the University of Coimbra (UC) in 1991, its objective is to develop activities in three complementary areas: research and technological development, consultancy and specialized services; incubation and acceleration of technology-based companies; specialized training
VCI, which stands for the of Knowledge Valorisation and Innovation, is the IPN's Department that promotes innovation activities and support to technology-based entrepreneurship, such as the coordination and participation in European and national projects, support in intellectual property issues, organisation of business idea acceleration programmes and activities to foster internal innovation for companies and other organisations. Since 2014, its partnership with the European Space Agency (ESA) stands out, with the ESA Space Solutions Portugal programme to boost the space economy, incubation programmes, financing management and technology brokers. Within this protocol with ESA, IPN-VCI coordinates ESA Space Solutions Portugal (ESASSPT), which includes the ESA BIC Business Incubation Centre (funding programme to support the incubation of 60 startups until 2024), ESA Technology Broker (funding and support services for technology transfer from Space down to Earth) and ESA Business Applications Ambassador Platform (funding for the application of space assets in non-space business models on Earth). Under the first protocol with ESA (2014-2019), IPN-VCI has met all the objectives, having supported the creation of 30 startups, which have created more than 100 skilled jobs, generating a turnover of over 4.6M€/year, of which 78% for export. This performance was recognised as one of the winners of the European Commission prizes RegioStars Awards in 2020. Under the second protocol with ESA (2020-2024), 16 startups have already been accepted in the incubation programme in the first two years of its implementation.
Space Applications (SAS) is an independent, privately owned Belgian company founded in 1987. We operate primarily in Europe and the USA with an office in Noordwijk, the Netherlands, a subsidiary in Houston, Texas and a presence in various other locations. We research and develop innovative systems, solutions and products and provide services to the aerospace and security markets and related industries:
Specify, design, develop, integrate and deliver mission critical systems, robotic systems, ground segments, command and control centres and spacecraft payloads.
Provide end-to-end services that include the development and operation of scientific, engineering and software solutions to meet the needs of the customer, such as a complete space system.
Provide expert support and consultancy services for complex, multi-disciplinary and specialist science, engineering, training and operations activities.
SAS has many years of involvement in space weather related activities, and is also active in the development of software systems in support of aerospace systems and missions, including requirements analysis, system design, software development as well as prototyping in most fields of mission control, including monitoring & control of robotics, planning & scheduling, simulation, and definition and implementation of user interfaces using state-of-the-art GUI (Graphical User Interface) technology and tools. SpaceApps brings space software and systems engineering, software development relevant MMI expertise to the team. SpaceApps has a deep understanding of the space environment, and has performed several similar types of projects for ESA and the European Commission framework research programmes (FP7 and Horizon 2020) in the space weather area.
AstroTech Instruments and Computers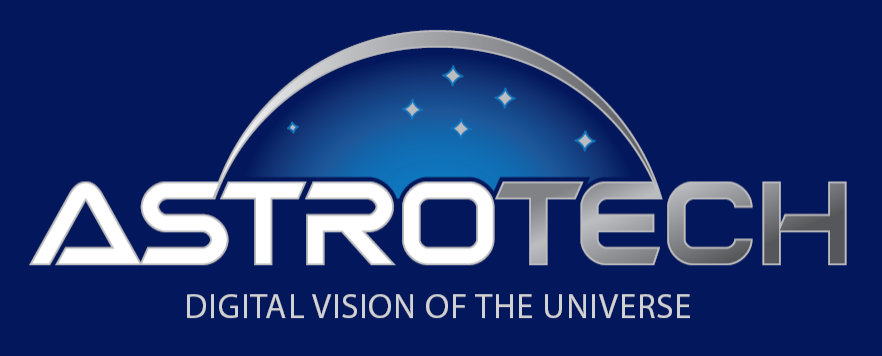 AstroTech is a leading planetarium and astronomical observatory equipment supplier in Hungary (about 87% of the new installations since 2010 is our work). Our contracted partners are the most famous and best telescope-, planetarium and related equipments manufacturers and distributors of the World. We are mainly system integrators, covering all steps of large institutional projects since the definition of the main goals of a new development, through finding new ideas for the customer, working out theirs cost-effective realisation, tendering, and after having the order the complete realisation, finishing with the on-site installation works, test operations and user's trainings.
The company was founded in 1993. We played a basic role in disseminating the new CCD imaging technology in Hungary (we did the very first serial manufacturing of dedicated astronomical cooled cameras for advanced amateur astronomers, under the name AmaCam, later ProCam, moreover we organized a 24-events series of 'BANACAT' meetings during 10 years, teaching researchers and amateurs about how to use CCD's in astronomy, how to manage automated telescope operation and image processing – owing to such efforts, our company owner got a minor planet designation: 220229 Hegedüs). At the moment we have 8 employees (amongst them 2 PhD and 1 predoctor researchers, 1 engineer, 3 technicians), but several contracted private entrepreneurs and MSc students widen our effectivity (thus we have complete optical-, metal and wood workshops with professional masters, furthermore architect and mechatronics engineer).
Our present portfolio contains the following space-related capacities:
high-altitude balloon technology (routinely launches for dedicated tests of third party instruments before sending to ESA/NASA, etc. for qualification) – we have 89,5% success rate of the total launches (counted since 2014, our first launch). Accessible height is > 30km 
innovation of on-board instruments, telemetry instruments, communication elements, etc. 
design and manufacturing any kind of fibreglass elements by custom-specified design (references are D=3,4 meter 'EuroDome' astro-domes, airplane models, model rocket bodies) 
educational/citizen science abilities: dedicated, officially permitted launches of rockets at a protected area, up to 3 km height (this range allows CANSAT contests, rocket jamborees, etc.), we own a small team of rocket modelling (goals for next 3 years: 10 km height + organization of a few international rocketry contests, thematic summer camps for youngs) 
analysis of any material samples of cosmical origin (meteorites, cometary nuclei, etc.) – PI: Dr. Gucsik, A. (AstroTech & Institute of Low Temperature Science, Hokkaido Univ., Japan)
SST activity – satellite and space debris optical follow-up (telescope operation, optical instrumentation, installation) – reference: EON project (Sybilla Technologies coordinated ESA project, 2022-23) 
manufacturing and/or managing all-sky camera systems; reference: we covered entire area of Hungary (6+4 sites) for recording and triangulation of fireballs, having possible meteorite falls; dark-flight calculations, field search for recovering specimens, study of strewnfields