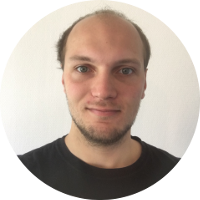 Shifana Koya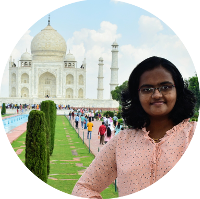 ESR02 https://swatnet.eu/project2/
What is your (scientific) background?
I completed my master's degree in Physics from Cochin University of Science and Technology Kerala, India. After that I have done my research internship in solar physics and space weather with the science team of SUIT/ ADITYA L1 and VELC/ADITYA L1 in IUCAA, India and IIA, India. I am glad that I worked with eminent solar physicists in India who stand behind India's first solar mission ADITYA L1. It's the place where I learned a lot about research!

What was your motivation to apply for a PhD position at SWATNet?
Since my undergraduate studies itself, I became pretty much sure that I want to do my research in space weather. When I found the opportunity in Euraxess I was excited and made every effort to grab the position. I am glad that my PhD project in SWATNet hugely aligns with my past experiences and it best suits me.

What is your most memorable event, feeling or impression about
science?
Thinking about the impression of science, I want to go back to 2008 – the year when I was in the 6th grade in school. It's when India launched the most celebrated first lunar mission! I still have a snapshot of the event from that day in front of my eyes, which I watched live on television in the early morning. At that moment, I decided that when I grow up, I want to become a scientist and more specifically an astrophysicist. Yes, I am getting closer to my dreams!

What do you like to do in your free time?
I am a hardcore fan of Indian music, American sitcoms and movies. For a quiet and peaceful day, I would choose to sit down in my room lazily, having lots of chocolate, ice cream and enjoying films or sitcoms.

What is your superpower?
I do enjoy interacting and networking with people from various cultures. I feel recharged when I get an opportunity to help others. I think I have a superpower to read other people's minds!
Shreeyesh Biswal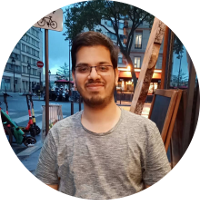 What is your (scientific) background?
I recently graduated with a BS MS Dual Degree in Science from IISER Pune. For my master's thesis, I used a numerical model to study the geodynamics of subduction zones. In September 2020, I accepted a nomination from IISER Pune to simultaneously pursue another master's degree in Solid Earth Sciences at IPGP Paris. For my thesis at IPGP, I worked at the Planetology and Space Sciences Department to develop image processing techniques for detecting tsunami signatures in the ionosphere.
What was your motivation to apply for a PhD position at SWATNet?
In 2019, I had completed an internship at PRL Ahmedabad, a space research facility under ISRO as a Summer Research Fellow of the Indian Academy of Sciences. I studied several topics in Space Physics ranging from Ionospheric Physics to Solar Flares and my guides and colleagues from the Space Weather Lab in PRL were very supportive. For my project, I studied the impact of X-class solar flares of Solar Cycle 24 on the Total Electron Content of the ionosphere and currently we are working on a prospective publication. That particular project stimulated my interest in Space Plasma Physics and it was absolutely clear to me that the way forward for my academic trajectory was to do a PhD in Space Weather or Solar Physics. The projects offered under SWATNet provide a wonderful opportunity to work with eminent scientists in this field and hence I chose to apply.

What is your most memorable event, feeling or impression about science?
My first impression or encouter with science was after my eighth birthday party. I got lots of presents from my friends and relatives, but two of them stood out. One was an atlas containing a map of the Earth and the other one was a miniature globe of the Earth. It left me puzzled with several questions. Is the Earth flat or is it round? If I roll up the map, I get a cylinder and that means that the Earth could still be round even if it seemed flat on paper. But then it is not exactly spherical as the miniature globe appears. It took me quite a few years to find answers to these questions.
What do you like to do in your free time?
In my free time, I am always up on YouTube or Google watching historical documentaries, sports or travel vlogs based on foreign cultures. Sometimes, I spend my free time on coding.

What is your superpower?
I don't think I can fly or levitate in the air or become invisible and hence I don't have any superpowers as such. But if I were to mention my strengths, I must say that I trust my writing and teaching skills.
Mayank Kumar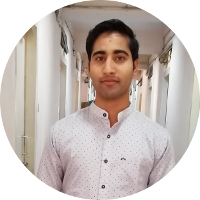 Andreas Wagner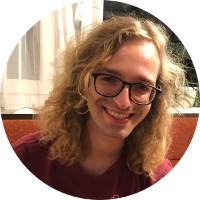 Lidiya Annie John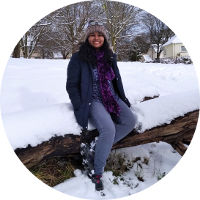 Edin Husidic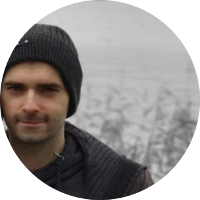 Ronish Mugatwala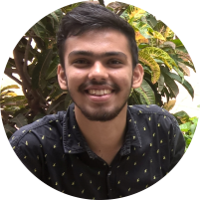 Grégoire Francisco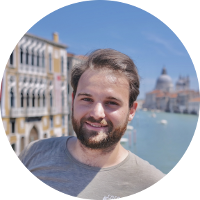 Simone Chierichini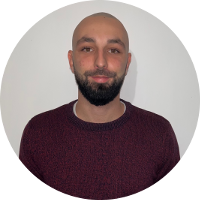 Slava Bourgeois