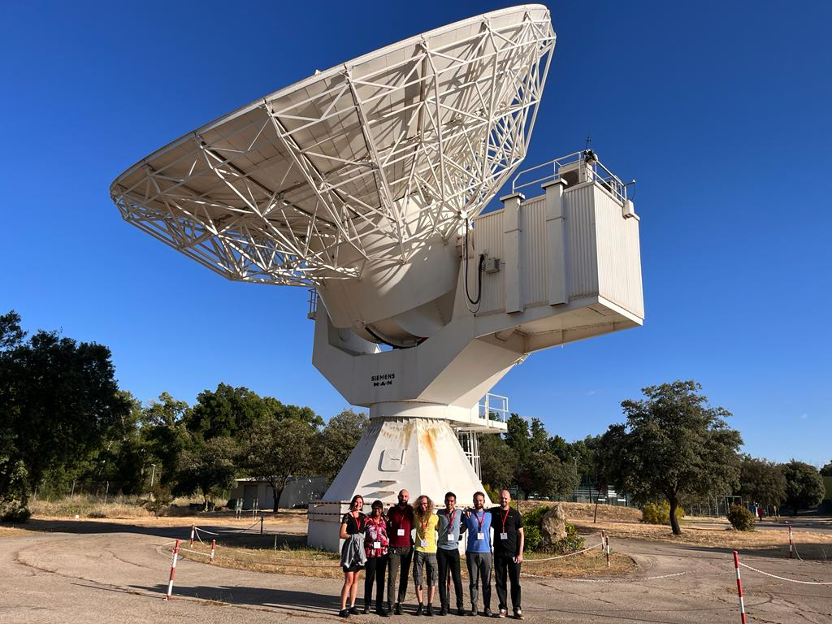 SWTANet students at Python in Heliophysics Community Summer School
text: Andreas Wagner
The PyHC (Python in Heliophysics Community) summer school has taken place between the 30th of May and the 3rd of June 2022 at the European Space Astronomy Centre (ESAC) in Spain. While it was already something special, because it was the first time this particular summer school was carried out, it was also a great opportunity for some of us SWATNet students to meet for the first time in-person. Unfortunately, not everyone of us who wanted to, could attend in the end. Still, 7 of us managed to arrive in Madrid and already the Sunday before the official start, we had time to meet up and explore bits of Spain's capital city together. It was especially nice to see that the group came along very well right from the start, though the many different nationalities and fields of work – the basis for fruitful, interdisciplinary cooperation is already given, it seems!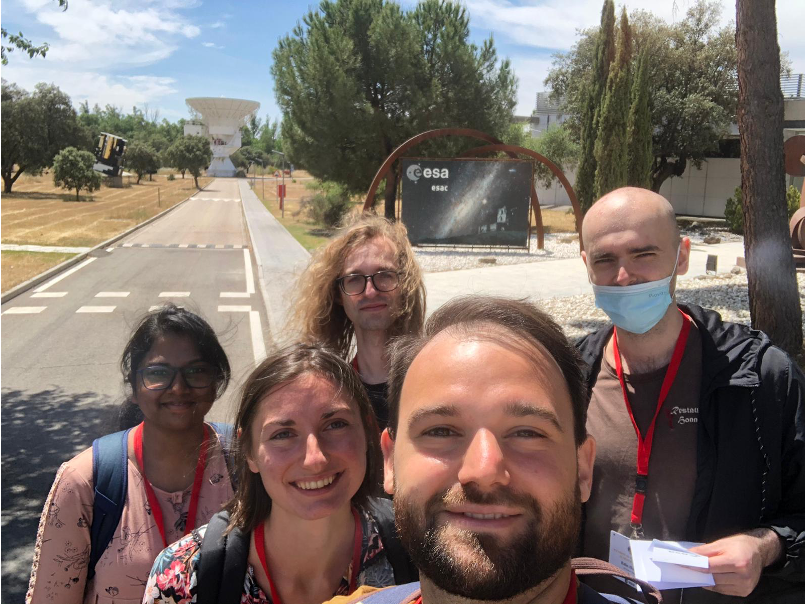 Each day, we were picked up in the city center by a bus (usually at 12:30 local time, with one exception on the first day with 11:30), that took us to the ESAC area. This meant that the mornings could be spent sight-seeing in the city, which we tried to make use of as often as we could. At ESAC it was also super exciting seeing all the instrumentation and model-satellites they have set-up all around the area.
The summer school's program itself was packed with courses about various python packages, that are currently used for research purposes in the heliophysics community. Those included very well-known ones (like astropy and sunpy), but also extended way beyond what most of us knew, with the likes of spacepy, hapi, kamodo, plasmapy, pysat, pyspedas, speasy, etc. An especially nice feature of the summer school is the collection of codes we can use as a helpful resource for the future. Usually returning late back to the city meant that we had to be fast with grabbing dinner. That did not hold us from trying various traditional Spanish dishes and drinks, like tortillas, tapas, paella, sangria, etc.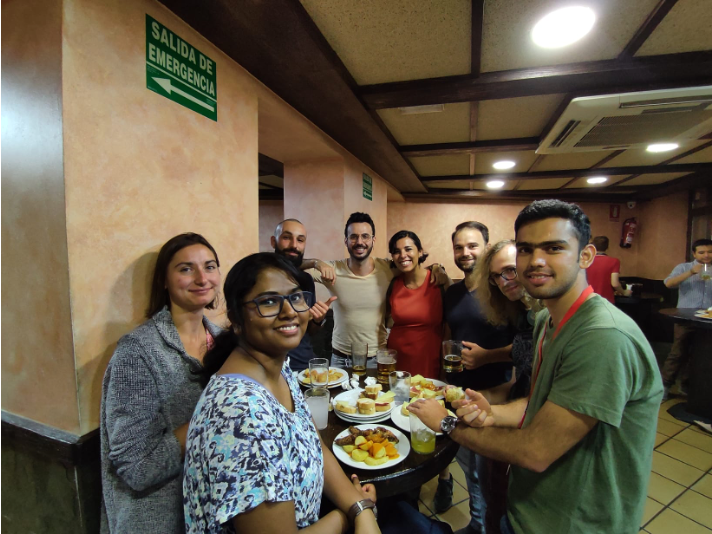 Overall, we had a very nice summer school, where we learnt a lot about various python resources and how to use them, while still having enough time to enjoy and explore the city and get to know each other as well. We also used the opportunity to get to know the many other participants of the summer school and build new connections. The most fascinating part was still that the SWATNet group got along so well, that we spent most of our time together – this only makes me look forward even more to meeting them again, as well as the rest of the project's PhD students at the upcoming workshop in Coimbra!